Cable management System or Containment is a vital part of installing a network's infrastructure. The purpose of containment is for supporting the cables  route, and to make subsequent management of cables easier, it also provides isolation of power and data cabling to make the installation aesthetically pleasing.
Selection of wiring system will influence but doesn't necessarily dictate the choice of containment used. The containment system is chosen by the available budget and practical considerations of operating in the building where it is being installed.
Perforated Cable Tray, Cable Ladder, Cable Trunking & Channel Support System are the most commonly used containment solutions depending on the Need of the Wiring Layout
Cable Tray System - BPS Series Perforated
Perforated type cable trays are generally used in situations where moderate heat generation and short to intermediate span of support-1.0 meter to 1.2 meter is desirable. Continuous slots on side rail make these convenient to cut at any length and connected without the need for drilling at site. The system consists of straight lengths, along with the various fittings for change of direction and plane. And suit the most complex indoor electrical layouts
Single piece construction of bottom and flange 

Unique Embossed Slot profile for additional strength

Well-spaced slots in flange for easy splice connection 

Perforation designed for moderate ventilation and load carrying capacity. 

Simplified maintenance with flexibility of adding or changing circuit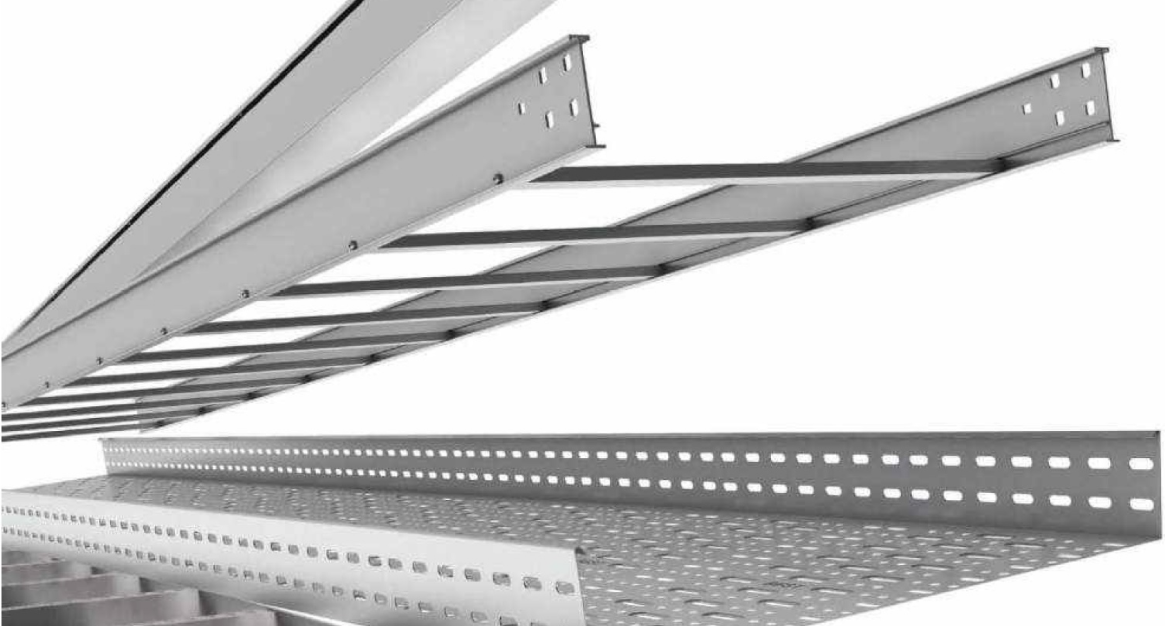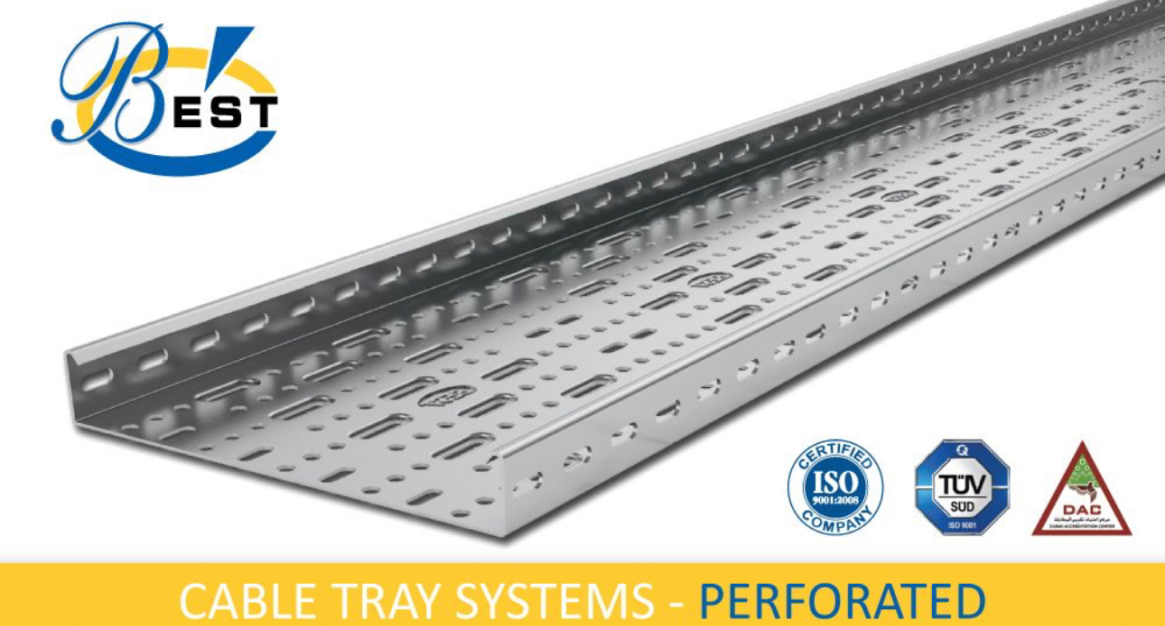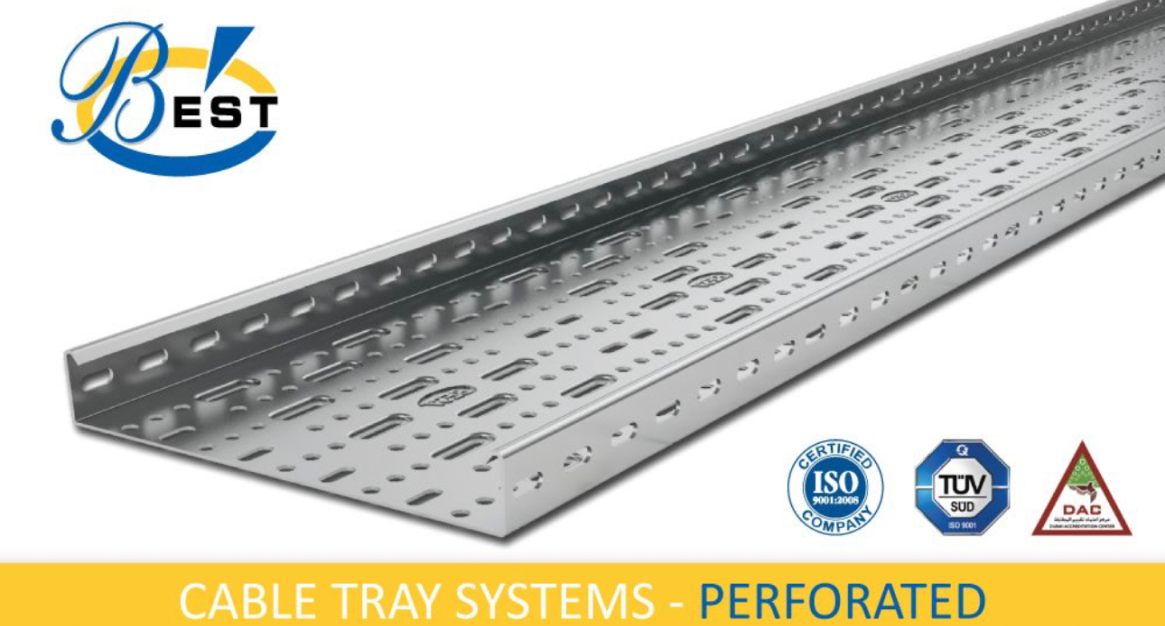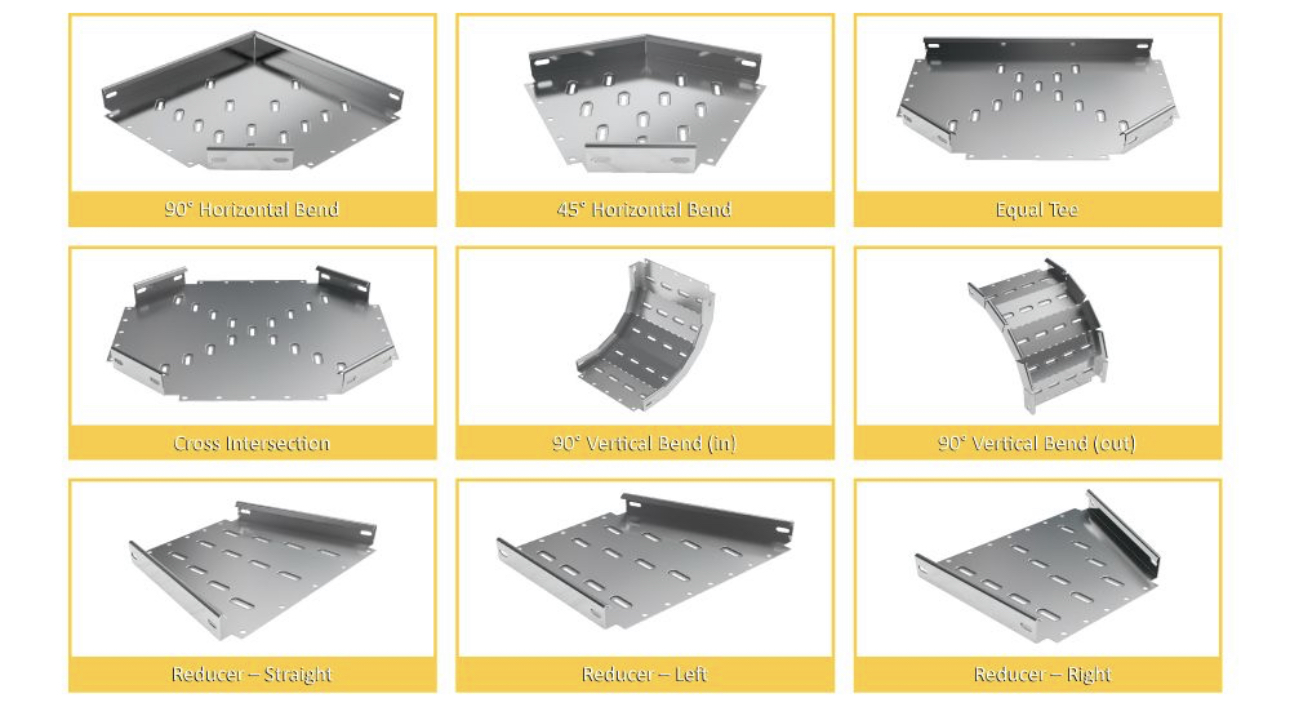 Cable Ladder System – BLS Series
Cable Ladder System is used to provide rigid support for multiple runs of Power and control cables, conduit banks, pipework and tubing requiring optimum ventilation. The ladder is a key load bearing component of the cable support system, the first item to specify when designing a Cable management layout. Ladder systems are the appropriate system for medium to long support, in the horizontal plane spanning between 2.0 to 5.0meters
Steel and SS in all welded construction. 

Manufactured in, Steel &Stainless Steel

Maximum cable Reservation with optimum strength

Standard Rungs are sized at 30 x15mm with oblong slots 

Side members(Rails)designed for maximum strength and load capability.

Rungs spaced at 300mmcenterdistance for optimum load capacity/ventilation ratio

Cables are completely accessible for easy system changes or additions.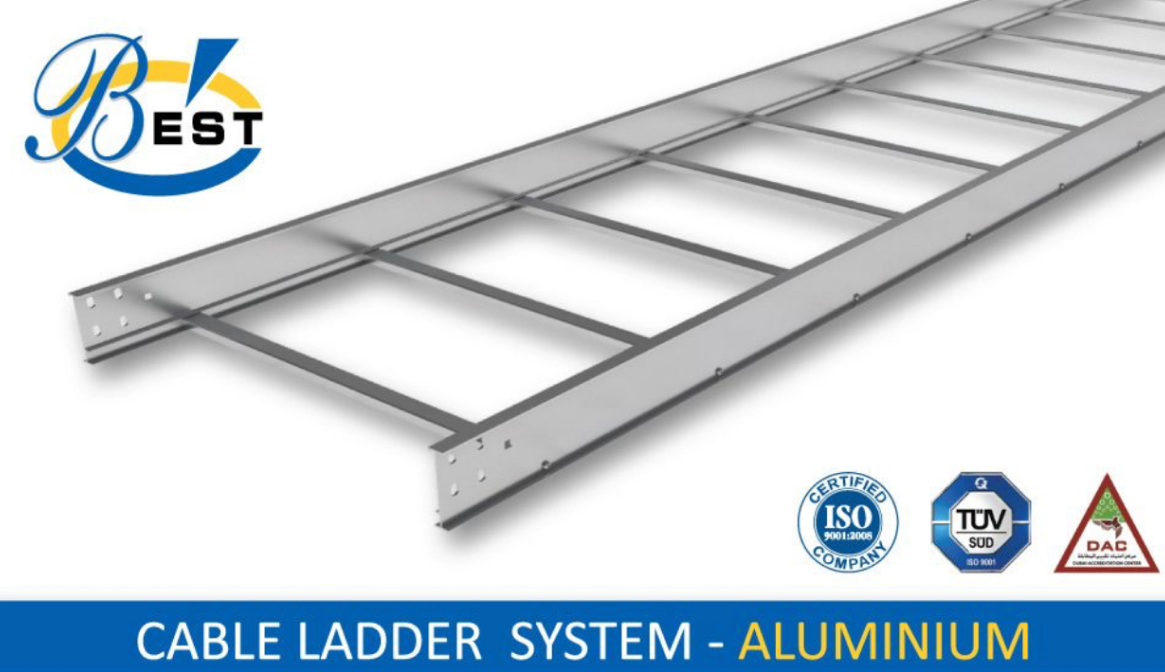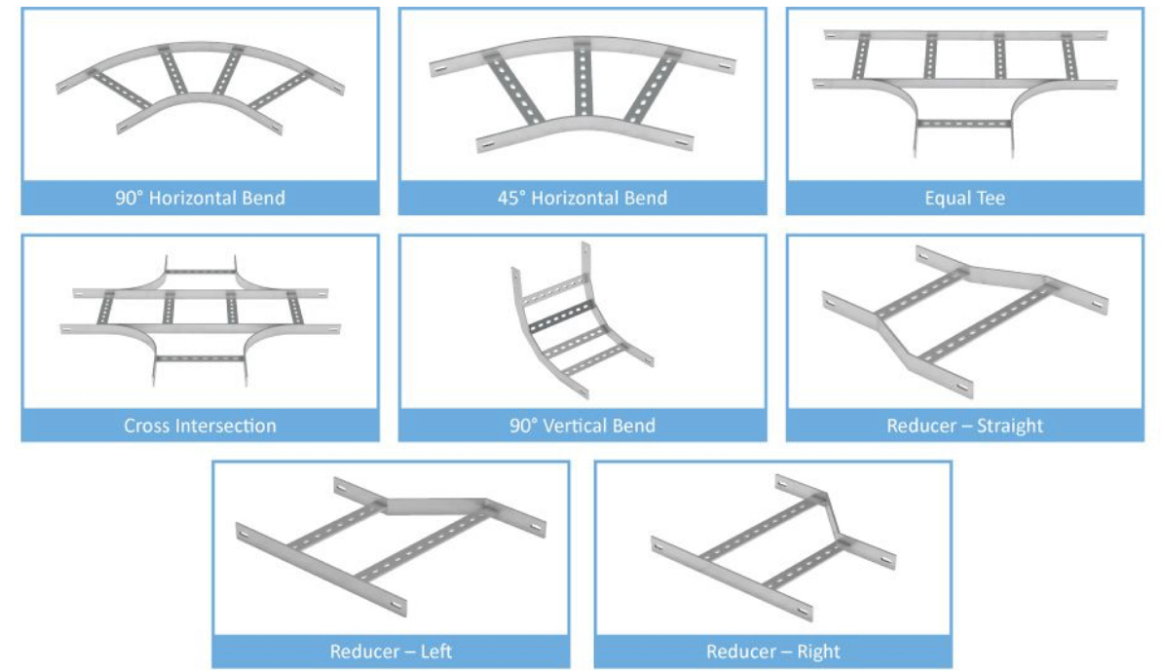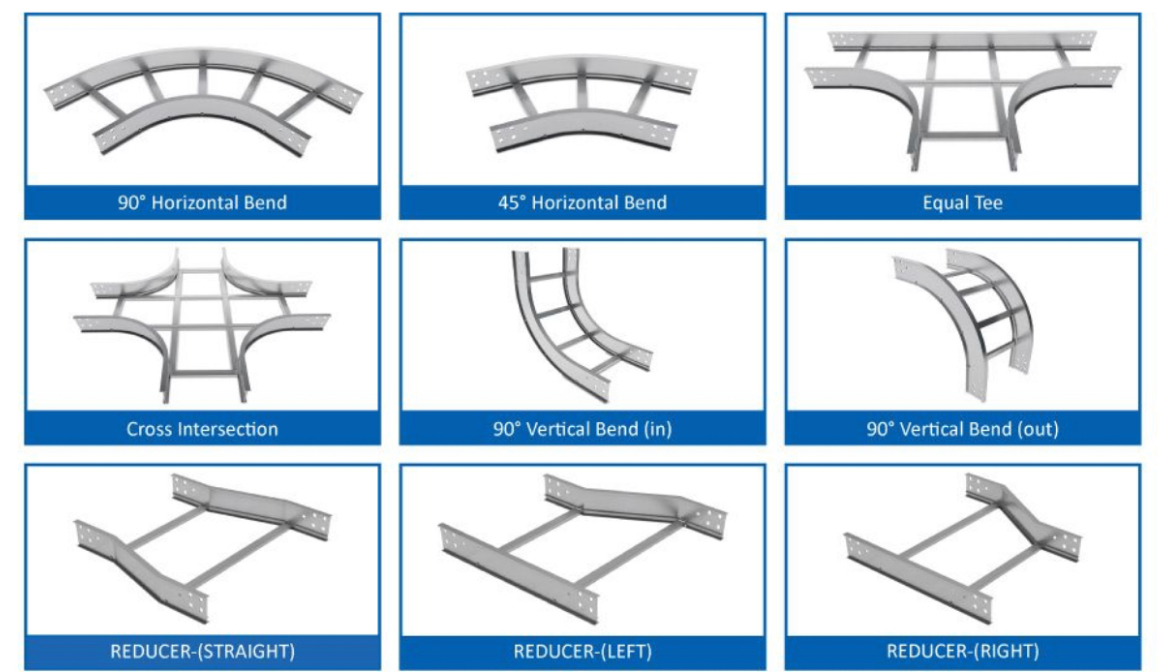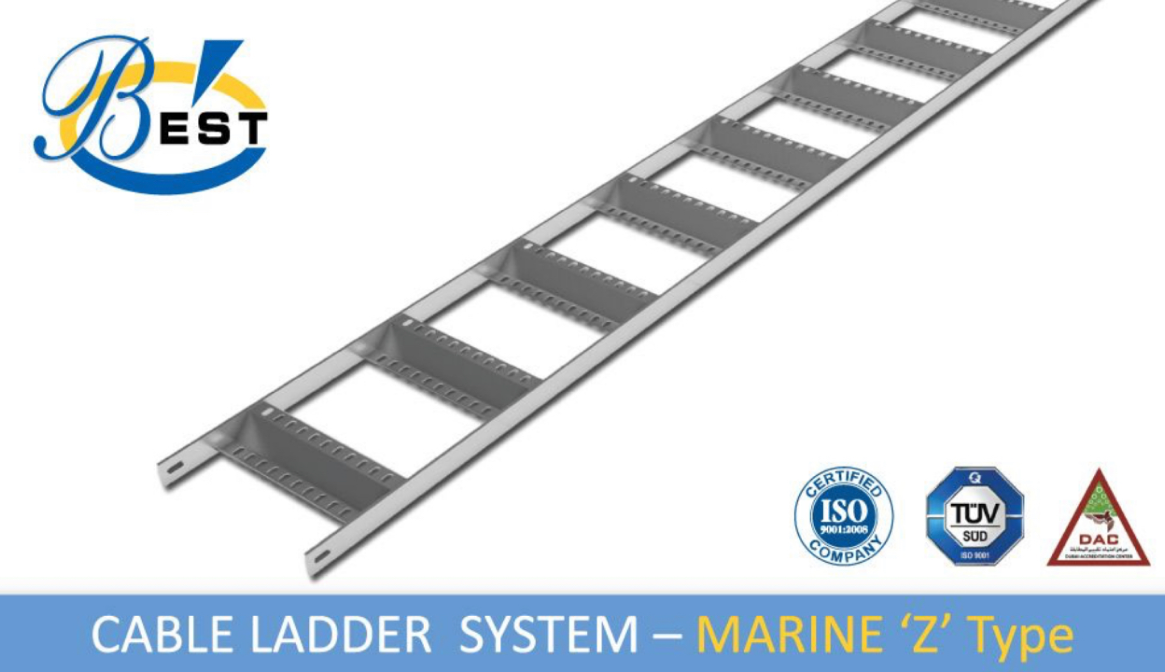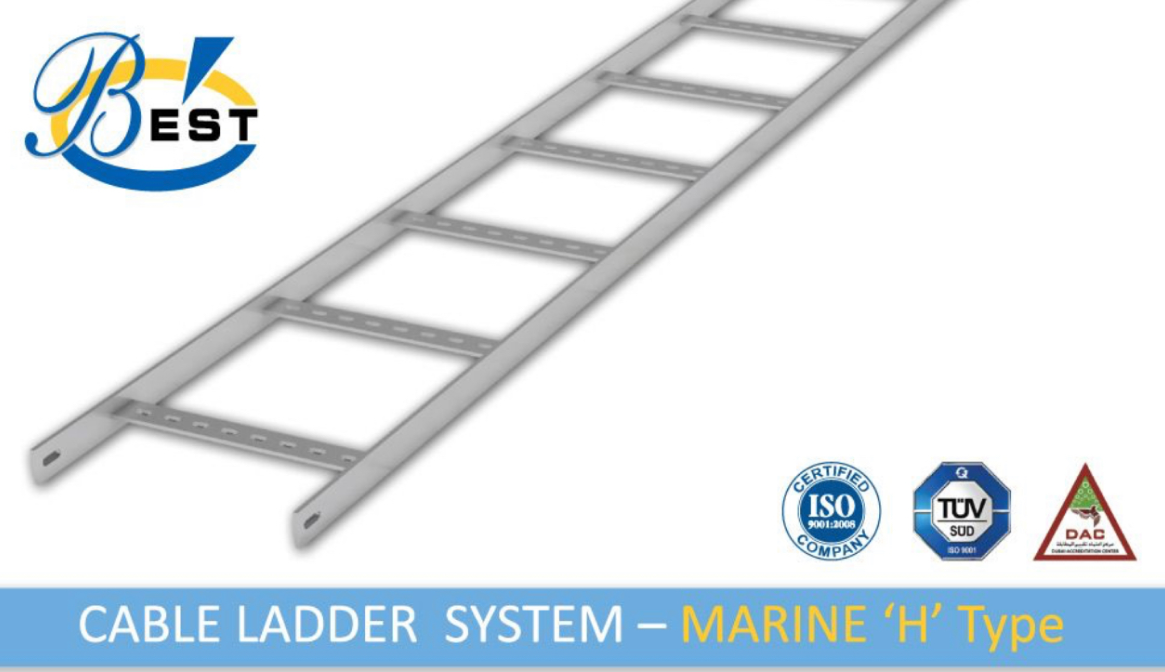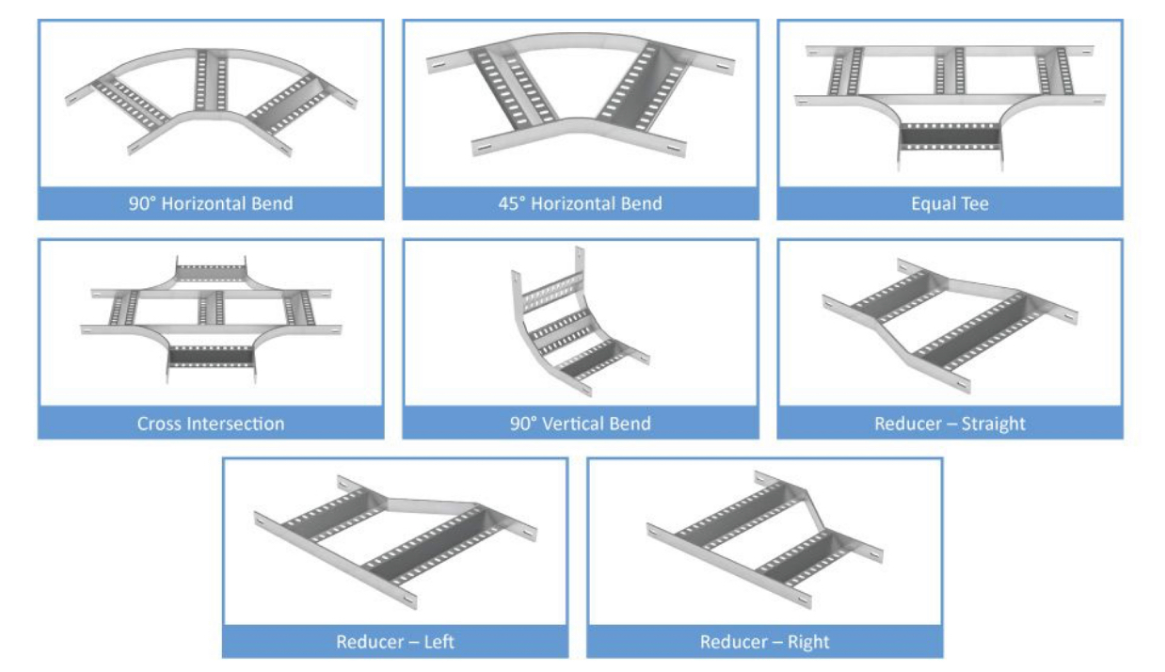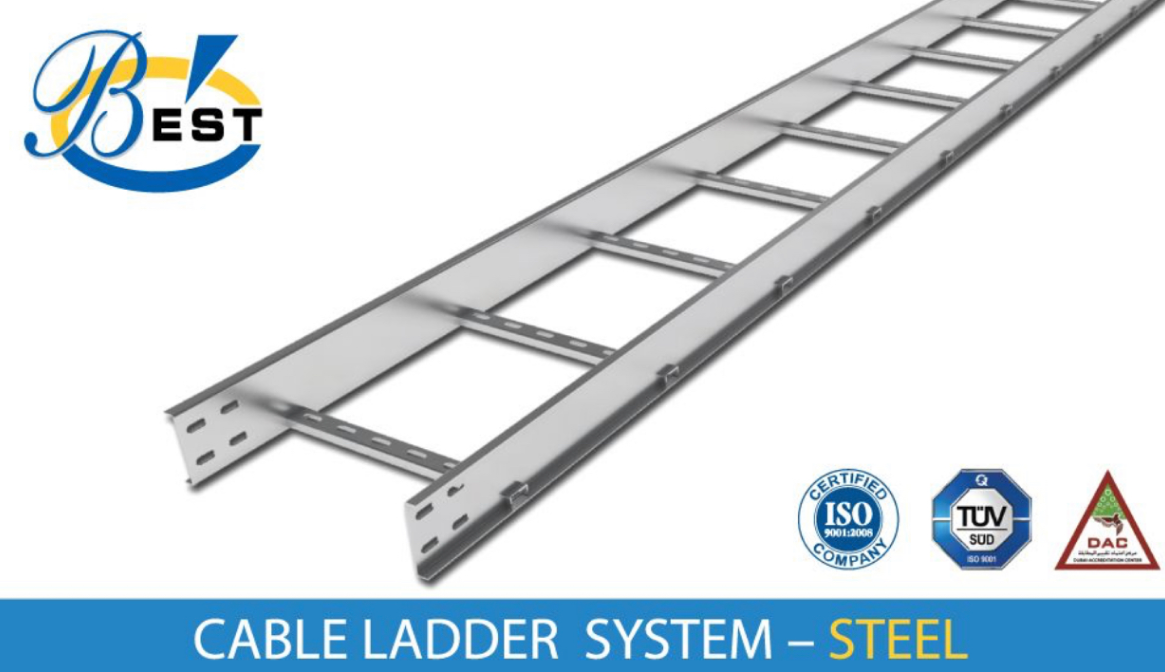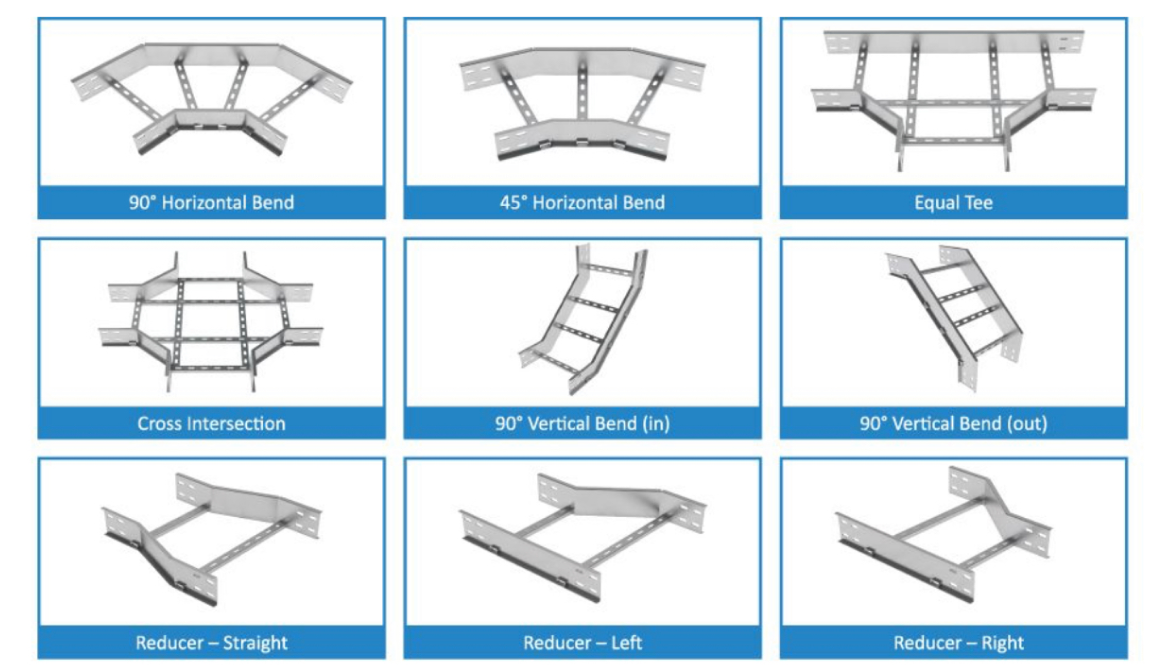 Cable Trunking System – BTS Series
Cable trunkings are a safe, dependable and cost-effective solution for distribution and protection of telecommunication and power cables. Today's modern industrial environment demands the use of complex technologies in efficient applications. Hence, cable trunking has become a vital part of industrial, commercial and utility construction. Cable trunking is a readily available, economical and flexible solution to overcome problems of protected cable distribution
The lid is equipped with easy fix clamping system 

Round head bolt to be turned at 90ºto lock and unlock.

The trunking body is machine formed with in turned flanges

Supplied complete with one pair of coupling system with fasteners

Complementary fittings constructed from galvanized steel to match the trunking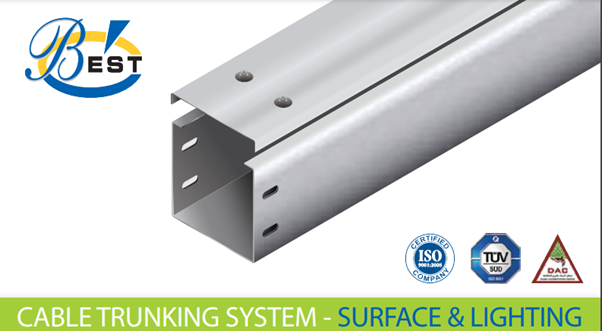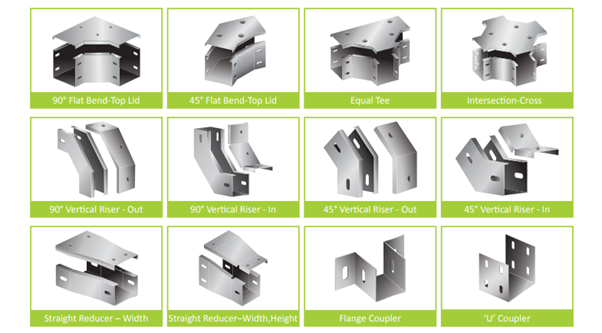 Channel Support System – BCS Series
The Metal Framing System is a versatile range of components which link together to create a cost effective support system with for an unlimited variety of applications as support for building services including electrical, mechanical, plumbing, wall framing and many more. It forms a total, flexible installation system and a support structure appropriate to most circumstances.
Satisfies most loading and application requirements.

Permits the assembly of a wide variety of configuration quickly and easily

Offered in plain and slotted, two depths, in both single and double styles and other variants 

Allows easy system changes or additions without disturbing other components assembled to the Framing Channel.

The standard GI finish, Optional HDGAF to provide exceptional corrosion protection